> FREE financial consultation ~ just click here
We are Experienced
Making decisions regarding your financial future should be addressed with confidence in your financial advisor. Since 1998, Jeff Boutin and his support team has earned confidence and fostered long-term relationships with clients. The proof is in his clients and their consistent referring of us to people they care about.
We are Independent & Objective
It is our belief that having an advisor who is independent is paramount. In this capacity, your advisor can work objectively with you. We have no incentive or pressure from a corporate office to suggest one service or product over another. We let our meaningful conversations, your preferences and our expertise find solutions that best meet your individual needs.
We are Responsive
There never seems to be enough time these days. With that in mind we make your needs a priority and work at your pace. We always attempt to call back all messages within two hours - not days - and speak with our clients regularly.
We are Compassionate
We treat others, as we ourselves, want to be treated. From the very beginning, our mission was to help people with the gifts and experiences that we were given. Our goal is zero "duality" in life, meaning we act the same way at church as we do at work or in the civic organizations that we volunteer in. We are committed to our community and to exceeding clients expectations.
---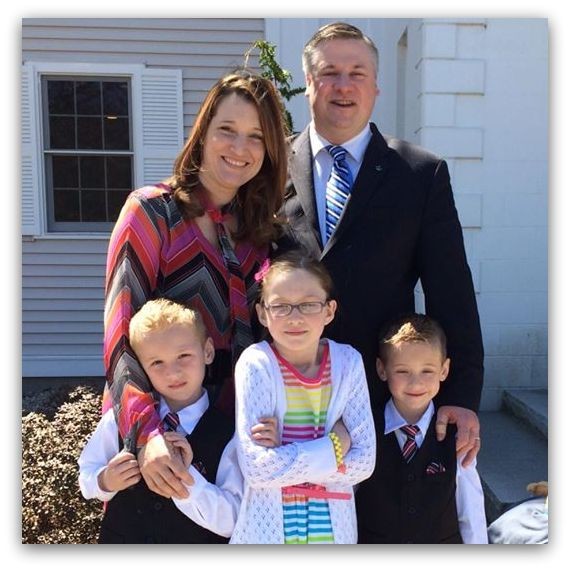 The Boutin Family 2015
---
TRUSTED - RESPECTED - EXPERIENCED

Helping people live fulfilling Lives and leave lasting Legacies since 1998.
---
Get to know Jeff...
Originally from Freeport Maine, Jeff earned his business degree with a minor in finance at New Hampshire college. After the sale of his espresso bar in Boston that he created, owned and operated, he began his career in the financial services industry at Baldwin & Clarke in Bedford NH. Under the mentorship of Charles Baldwin, Jack Clarke and others he received an intense education and training in working with high net worth clients and businesses while utilizing advanced financial and estate planning techniques. In 2005 Jeff created his own firm, a financial services business with a focus on objectivity and flexibility, allowing for non-bias financial solutions for his clients.
Today Jeff is passionate in helping people attain financial peace of mind more than ever. He is equally as passionate in serving the community and those in need. Jeff doesn't see a divide between who he is on Sunday at church, in the evening with his family or on Monday while at work. He holds authenticity, excellence and service above self as the bedrock of his life.

Jeff encourages people to know him both personally and professionally and encourages everyone to visit his social media pages to learn more about him and his practice. To learn more about Jeff please visit the our social network links.
---
> Member Society of Financial Service Professionals
> Member Kingdom Advisors
> Louis Palau NH Planning Team member
> Creator The New Hampshire Christian Business Network
> Member of the board - Isaiah 61 Cafe Ministries
> Previous Member of the board - Manana Endowment Fund, Bethany Covenant Church
> Previous Committee Chairman - Stewardship Committee, Bethany Covenant
> Previous Member Member - Milford Rotary
> Previous trustee / board member - The Park Theater
> Past Member of the board / Current Member - Souhegan Chamber of Commerce
Please visit Linked-In for more information